For many of us, the living room is the most occupied and most important space in the home. It's why we call them 'living rooms'; it's where we host guests, spend time with our families, or unwind after a hard day's work. At the focal point in most living rooms you'll often find a television.
It may be obvious to anyone who remembers the 'chunky' TVs of yesteryear but there's been a problem with modern TVs. Namely, the quality of built-in TV speakers seems to decline in proportion to the ever shrinking midsections of modern flat screens. Understandably, it's difficult to build sizeable, high quality speakers into a increasingly thin TV body that is mainly designed for video.
It isn't especially difficult to address the problem; pretty much any addition to your TV's speakers will come as an improvement upon the built in-sound. The biggest issue is choice: how do you know what options will work best? Well, let's talk about some of the most effective ways to optimise that TV audio.
First off: what kind of speakers you add to your TV will depend on what you want to do with it. For example, while music listeners and casual TV watchers may be happy with a stereo setup, most film buffs will be - quite rightly - looking at a surround sound system.
Traditional methods of achieving quality surround for your TV involve the installation of a surround sound speaker system (i.e. a 5.1 or 7.1). These systems have many advantages; films and TV shows that have been mixed especially for surround sound sound incredible. However, in practical terms, surround sound can be a real pain to set up.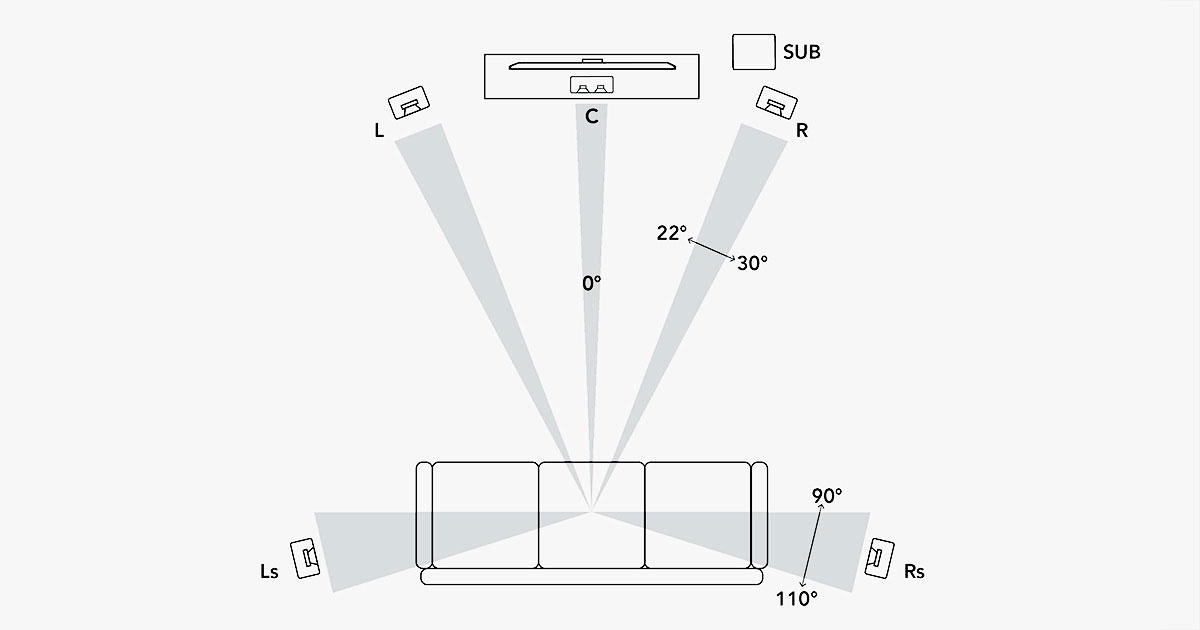 For the surround system to work as intended, all of the speakers in the room need to be orientated around a single 'sweet spot' - your sofa normally - and you need to be in that specific location to experience it. You may have heard us talk about the sweet spot issue before as it's a common issue with stereo setups.
The drawback to a traditional surround sound setup often come down having to get the physical layout right. Multiple cables must be laid down and speakers must be arranged to create a sweet spot. This spot needs to be in exactly the right place too. This whole process can involve clamping cables to ceilings and walls. Aside from the hassle, it can also result in the occasional trip hazard with cables running along the ground.
So what are our alternatives? Well, a wireless system resolves a lot of those issues. Of course, they still need to be placed and aimed correctly to create that sweet spot but these wireless systems tend to use either Wi-Fi or Bluetooth instead of cables. As a result? More space and less cable clutter -- making for more flexible and less invasive speaker systems.
That said, issues around cable clutter and sweet spots aren't limited to surround sound. People considering stereo speakers also need to factor this into their planning. As a general rule, installing stereo speakers is easier, since there's always less speakers involved. Stereo soundbars work by building the speakers into the unit itself and can't be moved. They're designed in such a way that the speakers will always deliver a stereo image -- provided you point the soundbar at the right place.
Not unlike surround sound, you have to be wherever you've chosen to aim your stereo speakers. Being outside of the sweet spot results in too much of either the left or right channel. For tracks mixed in stereo (read: most tracks), you may find that the track sounds increasingly imbalanced the further you move away from the stereo centre.
Dealing with the 'sweet spot' problem
So this begs to question: can we get around the narrowness of the sweet spot? While it is manageable, it's still a limitation. You do only have a small area to work with when experiencing full stereo or surround. This may not be a problem for everyone; film watching with small families occasionally only need a single spot. That said, for music or watching with big groups, it creates a sub par experience for those not directly in the path of your speakers. We can do better.
This sweet spot problem is one of the reasons we developed Airsound audio technology. Airsound, which is proven and patented, is the only technology that allows you to hear true stereo from anywhere in the room. We've written about our own Airsound technology before but the long and short is: you can hear perfect stereo quality sound wherever you are in the room. In other words, using an Airsound speaker with your television, you don't even have to worry about your speaker placement or the stereo sweet spot.
We recently released the ONE P70W, an Airsound enabled speaker designed to enhance the enjoyment you get from your home cinema. With the ONE P70W you avoid the inconvenience of messy cables and complex installation - everything you need (including a powerful subwoofer) is built into one, stylish, wireless enabled box.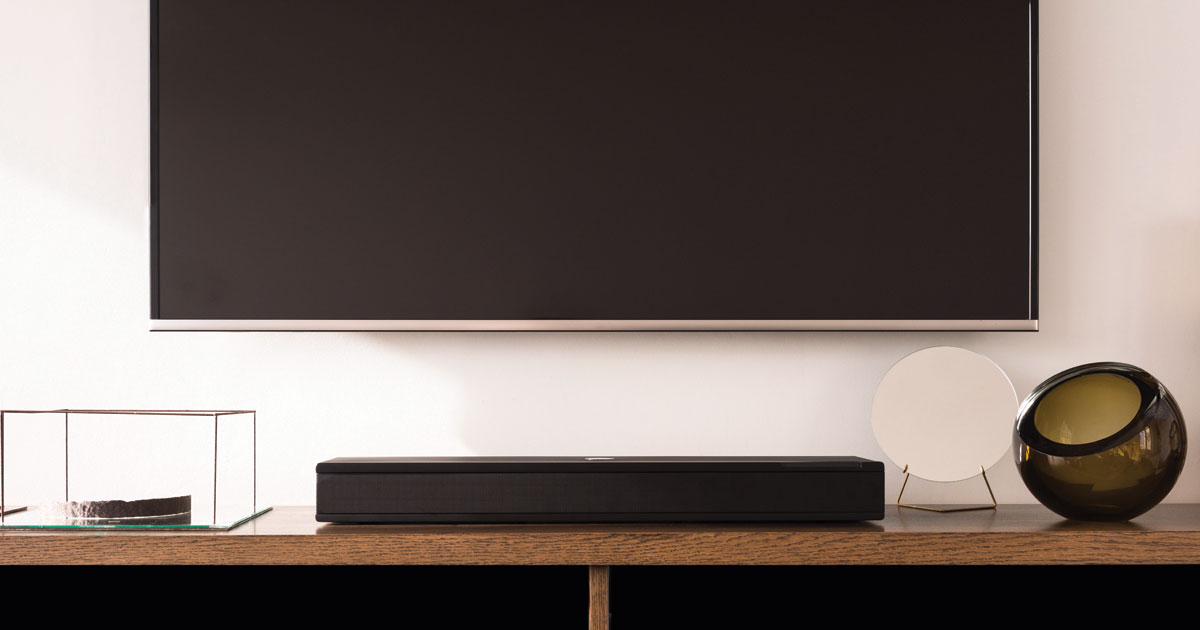 That said, Airsound is not exactly the same as surround and whilst the effect is completely immersive in the same way that surround should be, it does not have the number of channels as a true surround recording. With this in mind, the ONE P70W may not be suitable for total surround purists, and people who prioritise surround sound over all other factors. For those working with limited space and budget, however, it's the perfect choice to get near perfect surround sound for your TV.
Taking all of the benefits into account, the ONE P70W has already shown itself to be a strong choice for savvy home cinema owners looking to prioritise stereo sound quality and convenience of layout. It is ideal for TV and for music. The immersive true stereo effect created by Airsound also creates a captivating cinematic experience - even for films mixed in surround. We're confident that the maximising your TV sound is easier than ever before. If you'd like to take a closer look at the ONE P70W, feel free to have look here on our website.